Registration for the KHRC Employment Law Seminar is now open! Register on-line here:
https://www.surveymonkey.com/s/2013_KHRC_Seminar
The KHRC Employment Law Seminar will be held November 20, 2013 at the Ramada Inn West (formerly the Holiday Inn Holidome), 605 S.W. Fairlawn (6th and Fairlawn), Topeka, Kansas. This is the perfect seminar to answer all the questions you are afraid to ask!

Register on-line, fax your registration to 785-296-0589, or mail it to the Kansas Human Rights Commission, 900 S.W. Jackson, Suite 568, Topeka, Kansas 66612.

The fee is a very economical $78 and includes lunch, snacks, and seminar notebook. Deadline for registration is November 14, 2013. Read the seminar brochure here: 2013_KHRC_Employment_Seminar_Brochure.pdf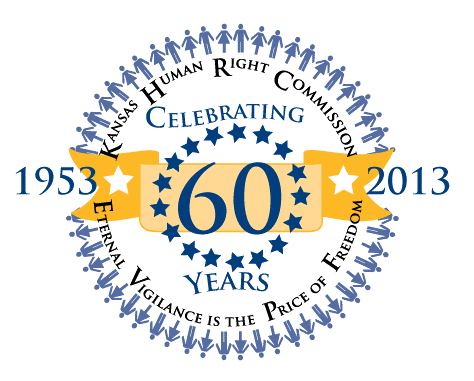 The mission of the Kansas Human Rights Commission is to prevent and eliminate discrimination and assure equal opportunities in all employment relations, to eliminate and prevent discrimination, segregation or separation, and assure equal opportunities in all places of public accommodations and in housing.


Learn more about the Kansas Human Rights Commission as we celebrate our 60th anniversary and recognize the

James E. Butler Civil Rights Award

Recipients:

To view our web site in Spanish or other languages, go to: http://babel.altavista.com/