Spectrum Newsletters (in PDF format)
Contact the Topeka office by phone at (785) 296-3206 or e-mail your request to khrc@ink.org to be added to the e-mail list for future copies of the Spectrum newsletter.
Annual Reports (in PDF format)
Brochures


Posters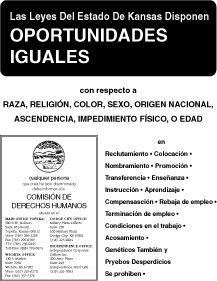 Click on images to download in PDF.

Posters are free of charge. Contact our main office at 785- 296-3206 or at 1-888-793-6874 to make poster requests.
You may need to download free
Adobe Acrobat Reader software
to access some of the documents
on this page.